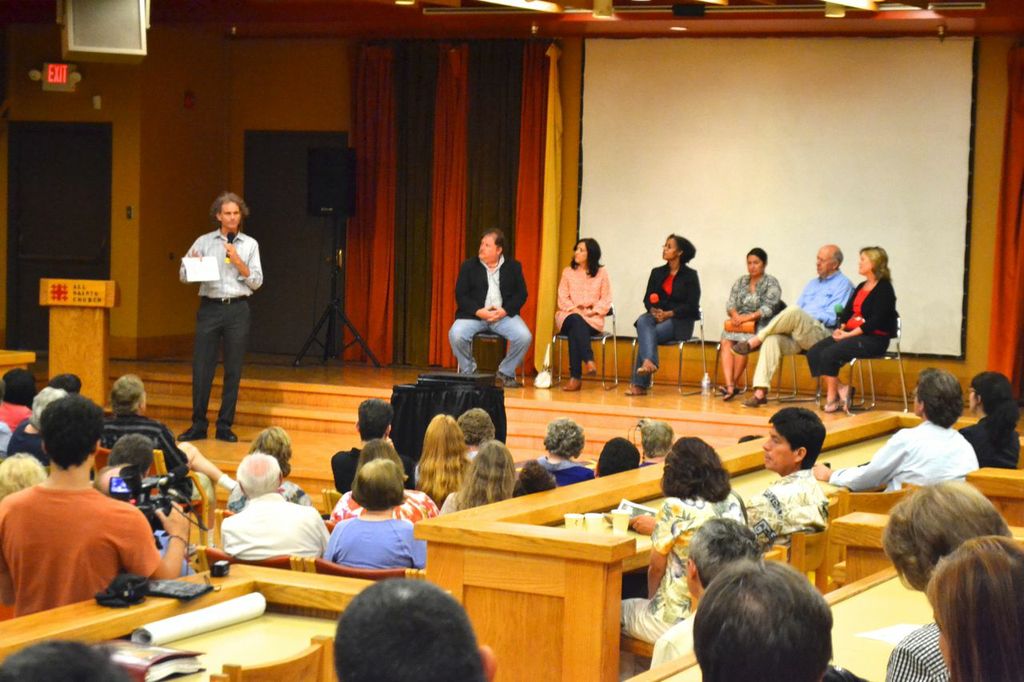 We have been asked the question, "Who exactly is your target audience for the GO PUBLIC film?"
Our target audience is people who are bombarded with negative media reports and believe that public education is broken.  Our target audience is people who don't support their local public schools because they have no understanding of the very real needs.  Our target audience is people who need to be reminded that public school serves ALL kids…not just the richest or smartest…but ALL kids.  Our target audience is people who have abandoned our public schools out of ignorance, misperception and fear.  Our target audience is people who think public education is too bureaucratic to foster innovation and that we need to redirect public resources to alternative and private educational options.
Our target audience is families who have chosen private school, not to convince them to enroll in public school but, after seeing the film, to walk out better informed and to consider supporting public education through local and state tax measures, volunteering at their neighborhood public school or donating to their local education foundation.  Our target audience is people who may need to be reminded that it is about educating all kids not just their own kids.  Our target audience is also public school parents, students, teachers and administrators, that they would feel proud and celebrated for their dedication to this incredible institution we call public education.
Tom Brokaw says it very well, "There is a place in America to take a stand: it is public education. It is the underpinning of our cultural and political system. It is the great common ground. Public education after all is the engine that moves us as a society toward a common destiny… It is in public education that the American dream begins to take shape."  Or as Gloria, our octogenerian volunteer says in the film, "I think it is absolutely central to a democracy to have public school education because it is the greatest equalizer of anything I can think of."   http://gopublicproject.org/2012/08/gloria-reynolds/

We produced a film that is an authentic, honest look at a typical day in public school as seen through the journeys of 50 different subjects, captured by 50 different directors.  We think the film will inspire some and educate others and they will walk away with a better understanding of the complexity of the needs served every day in a diverse urban school district.  Hopefully it will stimulate a new conversation around the incredible value of public education.