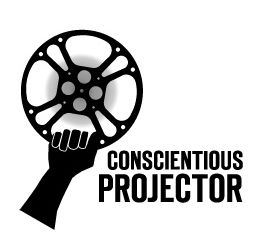 The Conscientious Projector film series will be screening the GO PUBLIC feature documentary July 26, 2013 at 7:00pm at the All Saints Church (downstairs in the Forum) in Pasadena. Admission is free and open to the public, but a $10 per ticket donation is appreciated.  Please register for the screening here.
From the Conscientious Projector announcement:
One year ago, 50 small film crews followed Pasadena public school students, teachers, volunteers and administrators as they went about a typical day on the school district's 28 campuses. The stirring result is Go Public: A Day in the Life of an American School District, this month's Conscientious Projector selection, screening on Thursday, June 13, 7:00 p.m. at The Armory Center for the Arts. Co-producers James and Dawn O'Keeffe have fashioned a spirited cinema verite-style feature documentary that not only contradicts the conventional meme that public education is irrevocably broken, but also shows the vitality, dedication and teamwork that exists amidst the challenges of providing a learning experience for children and teenagers in a racially and economically diverse urban area like Pasadena.
All Saints is located at 132 N Euclid Ave. (map).